Frank Warren, the British promoter of the WBC world champion Tyson Fury, said that the main topic of discussion at the current stage of negotiations with the owner of the WBA/WBO/IBF/IBO belts Oleksandr Usyk remains the venue of the unification fight between the two champions.
"We are working hard on the fight. It will happen. Everyone wants the fight to happen, and it will happen. We are just working on where the fight will take place, that's all."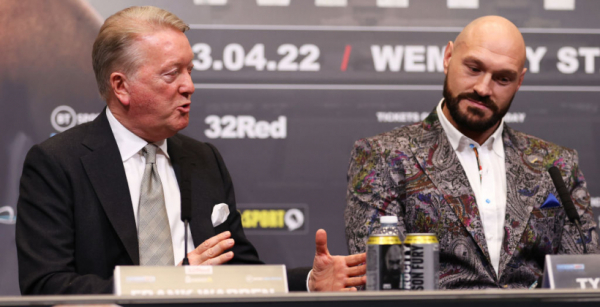 Earlier, Fury said that the venue of the fight does not matter to him. Tyson agrees to perform where the highest fee will be paid.
Promoter Oleksandr Krasiuk said that the most optimal time for the fight between Usyk and Fury would be the end of April. Until the New Year, March 4 was considered the most effective date, but now the parties do not have time to prepare the battle.
Promoter Bob Arum said that Usyk wants an equal split of income between the boxers in the unification fight with Fury. Arum also clarified that the organizers are waiting for proposals from representatives from the Middle East who want to accept the fight.