Published: 21 August 2022
Usyk told how he sees Ukraine in the future – video
Oleksandr Usyk, the owner of the WBO, WBA, IBF and IBO heavyweight belts and the champion title according to The Ring magazine, spoke about a full-scale war between Ukraine and Russia after winning the rematch with Anthony Joshua.
At the press conference after the fight with the British, the 35-year-old boxer said that the Ukrainian people will win the war against the invaders.
"Some people in the world underestimate someone. Open your eyes and look at what is happening in the world. Just open your eyes and look at what is happening in the territory of Ukraine. Ukrainians do not give up, they will go to the end and we will win. We need a little more time for this Usyk said.
Oleksandr also noted that Ukraine has a bright future.
"Once upon a time, people knew Ukraine thanks to the sportsmen - the Klitschko brothers, Shevchenko, Usyk, Lomachenko. Now the whole world knows our country as the one that defends itself from the second army of the world. And we stand up very well, and we even attack them.
The future of my state - we will win and be economically at a very high level. Many tourists will come to us because our country is rich in history," Usyk said.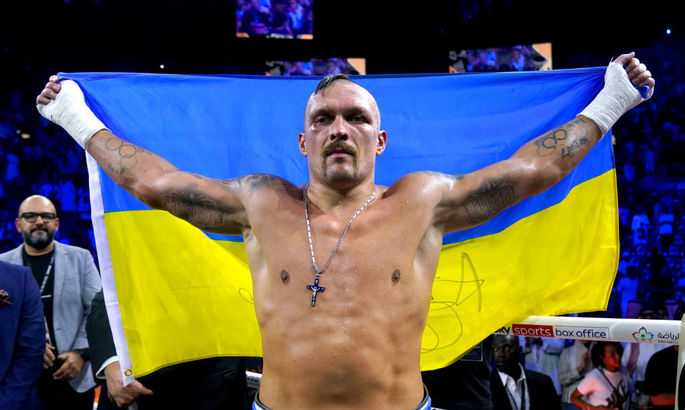 Usyk also reminded the world of what Russia is doing in Ukraine: "The Russian Federation is destroying peaceful homes."
In addition, Usyk admitted that he had lost dear people in the war: "There were rockets, combat planes. It's terrible."