Robert Helenius is ready to challenge the Ukrainian champion and do what Anthony Joshua could not do. True, before that the Finn has to meet with Deontay Wilder.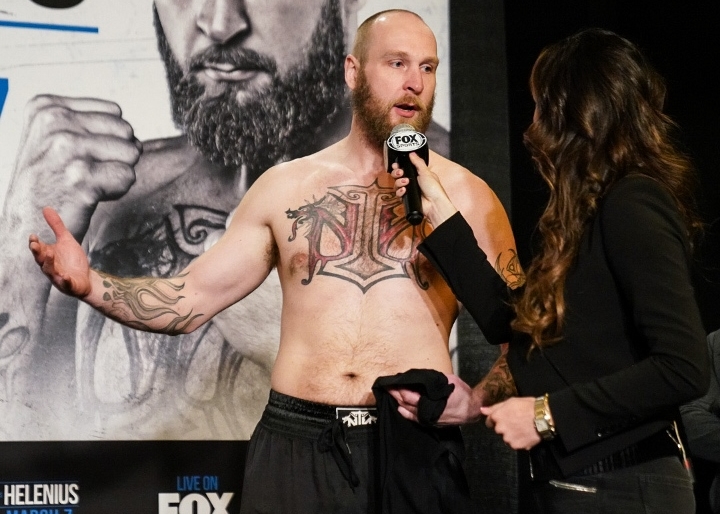 On August 20, Oleksandr Usyk won a resounding victory in the title fight. The Ukrainian won for the second time against Anthony Joshua and defended the WBA, WBO and IBF heavyweight belts.
The boxing world is discussing Alexander's victory, as well as pondering his next opponent. The famous Finnish boxer Robert Helenius expressed his desire to meet Usyk in the ring.
It was a good fight. Joshua performed much better than I expected. He gets better every year. I think this was his best fight, but Usyk moved well and landed more punches. I would like to fight Usyk. He is a world champion and a very good boxer. He beat Joshua twice, I can see myself beating him, said Helenius.
Who is Robert Helenius?
The 38-year-old boxer has had 34 fights in his career, in which he won 31 and lost three. Robert's next fight will be on October 15 against Deontay Wilder.
By the way, Robert Helenius already fought once against a Ukrainian. In 2009, the Finn defeated Taras Bidenko, who refused to continue the fight already in the 3rd round
Usyk's future plans
However, Usyk has slightly different plans. After the victory over AJ, Oleksandr declared his desire to fight for the title of absolute world champion in super heavy weight. For this, he lacks the WBC belt.
It is currently owned by Tyson Fury, who has announced plans to retire. However, later the "Gypsy King" got involved in a verbal altercation and named his conditions for entering the ring.