Published: 27 August 2022
Haney with the scandal refused the belt
Devin Haney Undisputed lightweight champion American Devin Haney (28-0, 15 KOs) got into a fight with the editors of The Ring magazine through social networks and refused their belt. The scandal occurred after the source updated its version of the top 10 P4P rating (pound-for-pound, rating of the best boxers in the world, regardless of weight categories).
Haney is unhappy that he is not on the list. "If so, then The Ring magazine can keep this belt for itself," Haney wrote. "You won't see me with him again before the fight (rematch with George Kambosos) or after it." Further, the American shared his arguments in favor of including himself in the top ten: "The youngest absolute world champion in the era of four belts, but not in the top ten.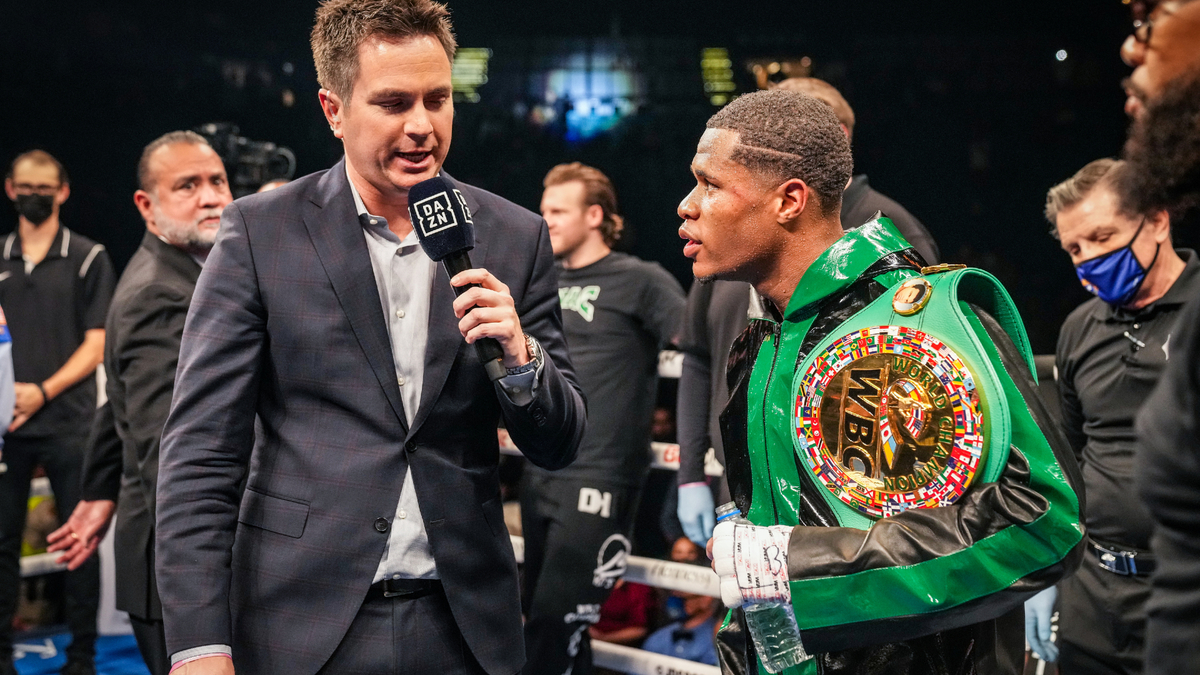 It's crazy, considering that there are fighters in the rankings who don't even have The Ring magazine belt. All of this makes their rankings so fucked up." The Ring editor-in-chief Doug Fisher reacted harshly to Haney's words: "Well then send it back to us, champ!" To which Haney immediately agreed: "No problem. Throw the address in a PM and I'll send it back to you, bro. And to dot the i's. I don't have to go out with The Ring. I won it, period. And whether I go out with or without him is my personal decision. And if you write to me "return the belt", then this means that you simply never wanted to see me as its owner. The correspondence did not end there. Fisher wrote: "Wait. You yourself wrote that we can keep this belt for ourselves. So what is the problem? Let me leave it then."
Haney's answer: "Well, come get him!" Later, a note about this incident appeared in the magazine, in which the deputy editor-in-chief explained the position regarding the non-inclusion of Haney in the top ten. In short, "age is not an argument", "there are a lot of real contenders for the top 10. So much so that we even seriously considered the option of returning to the top 12 (in which Devin would certainly have a place)." Interestingly, the WBC heavyweight champion Tyson Fury previously refused The Ring belt.
His title was contested in a rematch between Ukrainian Oleksandr Usyk and Briton Anthony Joshua - on August 20 in Jeddah (Saudi Arabia), a fighter from Ukraine won by a split decision. The other day it became known that the head of the WBC is for the fight between Lomachenko and Haney. Earlier, promoter Bob Arum spoke about the same: Vasily can become the absolute champion at the beginning of 2023.