Ryan Garcia, the American lightweight boxer, has discussed the potential for a fight with Vasyl Lomachenko, the former world champion in three weight categories.
"After I'm done with Jervonta, how about breaking this robot [Lomachenko]? Yes, he is next. However, I'm not very optimistic about his chances [against] Devin Haney. So maybe there will be a fight between me and Devin."
Ryan Garcia responded strongly to the Ukrainian boxer's recent statement. Vasyl Lomachenko predicted that Garcia will lose to Gervonta Davis in their upcoming fight, leading to Garcia's harsh reaction.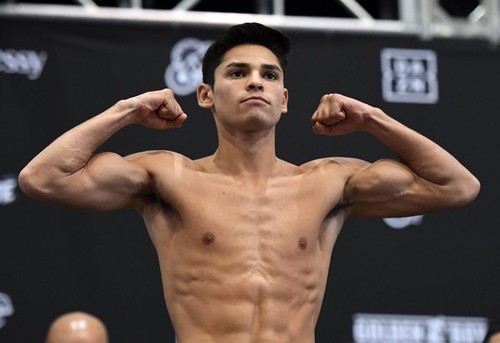 The highly anticipated Davis vs. Garcia fight, with Davis boasting a record of 28-0 with 26 knockouts and Garcia with a record of 23-0 with 19 knockouts, is set for April 15th in Las Vegas. The weight limit for the bout is set at 61.6 kg.
Meanwhile, Lomachenko has been training in the United States for several weeks, gearing up for a fight with Devin Haney, the current absolute lightweight champion of the world. The bout is expected to take place on May 20th in Las Vegas.