Having defeated Anthony Joshua again, right in the ring, Alexander Usik very clearly stated what he thinks about his sports future: "I will box either with Tyson Fury, or I will not box at all." Specifically? Nowhere to be specific. We do not have examples of when Usyk said something about boxing that he was not going to do later.
Hence the conclusion: either he and the team know something, for example, they previously probed the ground for a fight with the "Gypsy King", and the British made it privately clear that he is in business, or the Ukrainian will indeed end his career if Fury sensationally refuses from the meeting for the absolute.
Or this will be the first time that Usyk, without getting Tyson, will not keep his word.
Let's say the last of these three scenarios happens. First, then: we definitely won't get upset and start shaming Alexander for "not keeping his word" if he continues his career without Fury. Second: with the refusal of Tyson, the place of the WBC champion will be vacated. And this is where the most interesting begins.
And thirdly, we proceed below from the fact that in the world of boxing there are no competing TV channels, promoters, and so on, and you can make fights to every taste.
If Fury jumps before October 15, the vacant WBC seat may well be given to its former owner from the United States, who will return in a battle against the Finnish veteran Helenius (this bearded man is still with the status of a mandatory challenger in the WBA).
We are still leaning towards Wilder's victory. We are then provided with a first-class duel in terms of a clash of styles: a techie gamer Usyk against a superbly "wooden" puncher. It would seem that it was a mismatch: a skilled master of sweet science from Crimea should whip out a rough-hewn American in class. But not everything is so obvious. Wilder is a purebred puncher. It is clear that for techies, whose level is slightly higher than the level of the log, he will fly through the rounds. And any of them can be accidentally brushed off and nailed in any round.
Both are not the most massive heavyweights. Everything is clear with Alexander, and the lean, thin-legged Deontay will be much more dangerous for him than for the full-bodied thug in the face of Fury. There is a great chance that an American under such a meeting will shrink to the usual thinness in the region of 90-100 kg, and become a little faster, more enduring, and more explosive.
The chances of such a scenario for Usyk: small
The option with the WBC champion Helenius was a godsend for Usyk. Although with a punch and glimpses of technique in a reanimated section of a career declining, Robert is still too slow and "readable" for a boxer of Alexander's level. This meeting will not cause a big resonance. The option was approximately the same as that of Crawford and Indongo: conditional 100 out of 100 forecasters bet on Terence. Such.
Chances: negligible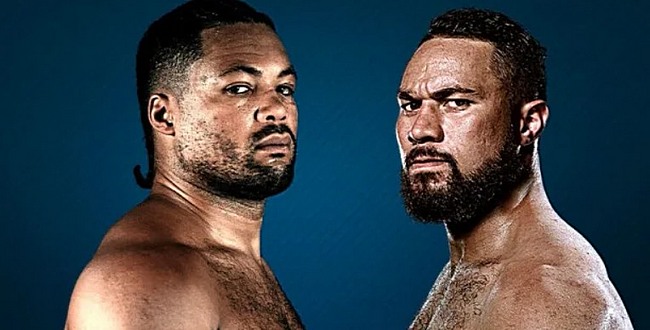 Joe Joyce vs Joseph Parker winner
Alexander's most likely opponent (excluding Fury) is the massive 36-year-old "Juggernaut" Joyce, who is a year away as a WBO mandatory challenger. His promoter Warren, of course, would like a different outcome of the fight on August 20 - the derby between Joe and Joshua would be watched in Britain with more interest than the meeting with Usyk. But the car with Anthony was uncoupled and forgotten somewhere at the stop.
On September 24, the oak-headed Joyce is expected to take down former champion Parker and, barring some kind of injury, will be ready to take on Usyk at the start of the 2023 season. Fortunately, their teams were already in negotiations when, at the end of 2020, Wilder threw a stick at Fury's wheel and sued himself for the right to get hit in the head in the third meeting with the gypsy. That is, contacts are groped - it will be easier to agree.
This is perhaps one of the most intriguing fights in general, not only in heavyweight. Two or three years ago, it seemed that there were no options at all, and when meeting with Alexander, overweight, slow with blows and normally collecting blows on a cast-iron head, Joyce would certainly be beaten. It is clear that not ahead of schedule, but devastating.
But battle after battle, year after year, the British tanker convinced me: the bowler hat is indeed made of cast iron, which often decides. Joe will calmly miss something, clumsily miss several times, but if he hits, drain the water. He is not a one-punch puncher, but such a, how to say, devastating puncher. With normal footwork and a good base. Jab-jab-jab-beep! As in the "sea battle" - wounded, wounded, wounded, killed. What's the point of stopping Usyk? Ah xs. This is not a semi-professional WSB, where the Ukrainian seamlessly flipped him at the time.
A very, very interesting option. We want!
Chances: Good
If Parker wins against Joyce, then... No, he won't. And if it does, see Usyk-Helenius scenario above. To sell this, you have to go to New Zealand or, okay, to London. The ex-champion is good, but for some reason, eyes on the Usyk-Parker variation don't light up, even if you crack. It has no megafight potential.
Chances: negligible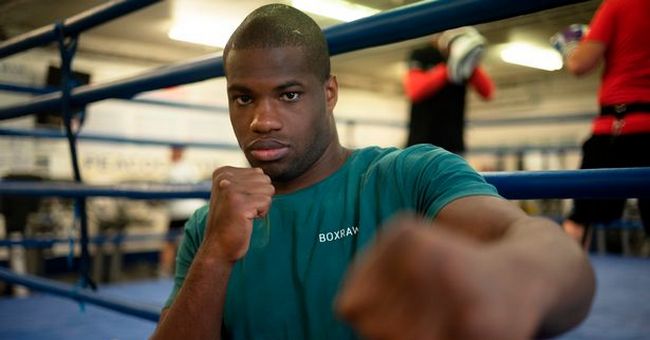 Daniel Dubois
He is 11 years younger than Usyk, taller, denser, a typical pig-puncher, and still a work in progress. A couple of years ago, the Briton was promoted as the next cool heavyweight, who, of course, cuts everyone this way and that, but the fakup with Joyce spoiled the PR of Uncle Frank Warren a little. Dubois has since rehabilitated himself and took over a minor WBA belt at the beginning of the summer, effectively becoming the mandatory contender for Usyk.
Daniel does not currently have a scheduled next fight and, depending on negotiations with Fury's team, the Ukrainian champ may well agree to an option with him before Christmas.
It is not easy to imagine how Dubois can beat Usyk, despite the huge difference in age. The Briton is a typical eight-round fighter who will finish physically at a given pace after the equator, and after that, he will be a plump, wide and convenient target. There are also questions about mental stamina: when Danny did not succeed with Joyce, he freaked out and became enslaved. How stiffness ends in a fight with Usyk - see the first fight against Joshua.
A good option in order not to stagnate without top fights, without lowering the bar too much to passable opponents. Perhaps the head of Queensburry Promotions will gladly make contact - there is no longer any point in protecting Dubois, here you either swim and take three titles, or sink and box at the local level.
Chances: so-so
Filip Hrgovic
It was always difficult to understand what they see in the "Croatian Klitschko" that they consider him the top prospect of the division. It is clear that against the background of Kabayel, Lerena or Brown, this is a hoo boxer, but he does not pull to the highest level. The half-pouch diet is a shithole if you want to raise an elite fighter.
The duel with Žilei, which was supposed to be Philip's bright breakthrough to the top, turned out to be a competitive battle in which the Croat barely rebounded from defeat.
The classic "losers" will be another gift to Usyk if his German promoters have the guts to demand a title chance for their mandatory IBF contender. Due to the workrate and character of the Ukrainian alone, you can't take it, especially if you are a stereotyped, completely academic Euroboxer without any fiction.
Chances: same as with Dubois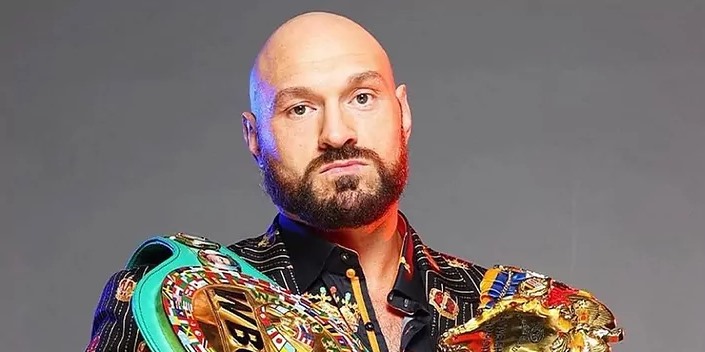 Tyson Fury
In fact, there is no alternative to the fight for the absolute championship, and all that is above is nothing if the duel with Fury does not take place. So Usyk is absolutely right to put the question point-blank: either/or. The request for such a mega-fight is grandiose. Never before has the world of boxing been so close to knowing the name of the truly top heavyweight with all the titles. Even when the still unbeaten Joshua and Wilder puffed up an agreement, they did not have The Ring belt.
It won't fit on your head, how can you be one step away from the title of the absolute and not agree to "one more fight". 99% sure that everything will be. No, almost 100%. The parties will warm up the audience a little more (or a lot), and then they will still announce a super fight.
It will be the culmination of both careers. After the meeting, both will have nothing to do in boxing: a defeat means that you are not the best, and a victory is a reason to leave on the Everest of boxing. Lewis turns green with envy.
If in all the options above Usyk is seen as a clear or not very, but still a favorite, in the case of Tyson this is not the case. Fast, huge, skillful, and punchy enough, the WBC champion is able to box in such a way that Usyk will have to face the "good big boxer beats the good little boxer" rule.
How can Alexander go for Fury's jab? The answer to this question of all questions alone will give him the key to success, or rather set him on a bumpy road to success. We don't know how yet. And we don't know if Alexander's is known. But there's definitely something out there.
Hey Tyson. Let's. Necessary.
Chances: almost certain