Eddie Hearn, the promoter of former world heavyweight champion Anthony Joshua, has voiced uncertainty over the feasibility of orchestrating a rematch with Dillian Whyte.
Hearn revealed that his attempt to propose a rematch to Whyte's team was rejected, potentially resulting in the search for a different opponent for his charge. "So we spoke last night to his team and this morning, and other than that. We made an offer, and they felt that offer was unacceptable," Hearn was quoted saying by Boxing News 24.
"We may be too far out on the money to make that fight. We're looking at two other opponents for August 12th," he added.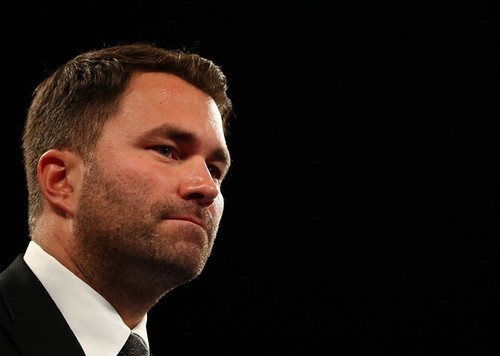 It's worth noting that Joshua and Whyte had previously faced off in the ring in December 2015. Joshua emerged victorious with a knockout in the seventh round, marking Whyte's first defeat in his professional career.