Tyson Fury's co-promoter, Bob Arum, has expressed confidence that the much-anticipated bout between Fury and his Ukrainian opponent, could take place in Saudi Arabia by the end of the year. This bout promises to be a major spectacle in the boxing world, potentially featuring two champions who hold titles across four different divisions.
What sets this fight apart is the substantial earnings the boxers could receive from the event's promoters. The financial incentives for participating in this Middle East event are higher than any previous offers, hence there is significant interest from both fighters in this matchup.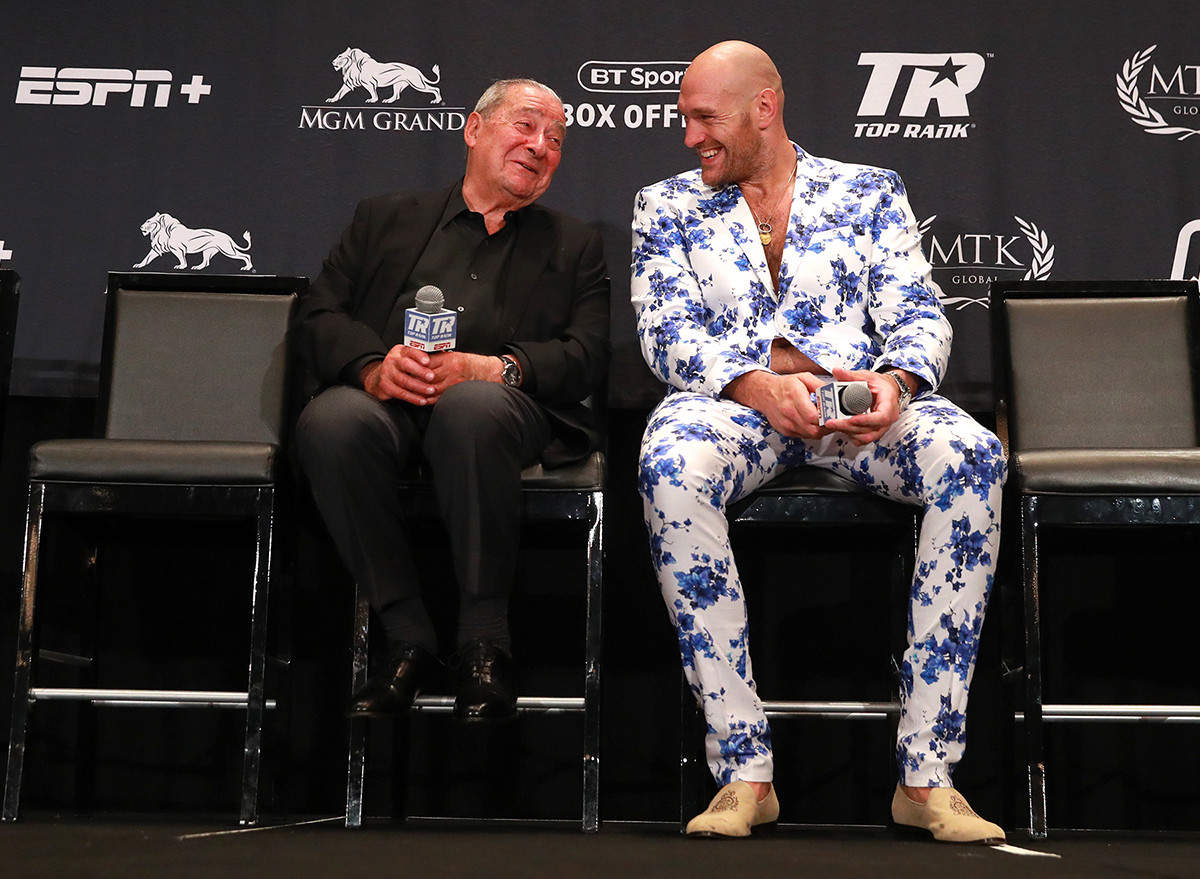 That being said, it is crucial for Tyson Fury to train hard and maintain peak physical fitness ahead of the fight. He, along with his team, are carefully considering every detail and possible risk before making the final decision to participate.
"I really think any of the money that anybody's talking about for that fight pales in comparison to what they could make in the middle east. They're waiting now, both fighters, for the end of the year, to fight each other in the middle east, because that's where the big money is."
"Right now I think he's going to wait [to fight], but with Tyson Fury it depends on how he wakes up in the morning," Arum was quoted saying by ProBox TV.
The upcoming bout has the boxing world on tenterhooks as everyone eagerly awaits the official announcement of the date and venue.