WBA, WBO and IBF heavyweight champion Oleksandr Usyk (20-0, 13 KOs) explained why he is not interested in fights against mandatory belt contenders now.
- Immediately after the fight, your statement: "Either Fury, or no one." Emotions?
- Yes, Fury needs to be beaten - and that's all, to rest.
- You yourself said about three fights.
- Yes. But it will be freak-fights.
– Applicants line up for all your titles. Will there be fights with them?
- I don't want to box with the contenders.
– What kind of principle is this?
- No integrity. It's just that now I want to box with Fury for unification of the belts. Unity is better than just a duel or defense. This is more important. I want to unite - and all. I don't want to work so hard to box just to defend the belt.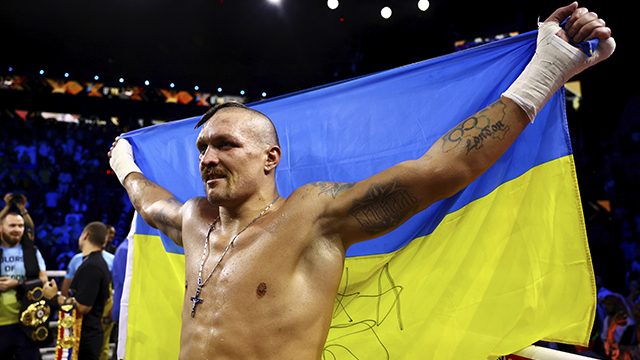 Why can't you defend? Box, earn money - then you will have an absolute. Ending a career is done quickly. And then you will regret one thing, then another.
- No, this bullshit is all about being sorry. "Here I could do it, but I didn't" - well, it's full of garbage, I don't even want to talk about it. You just have to do it, enjoy it.